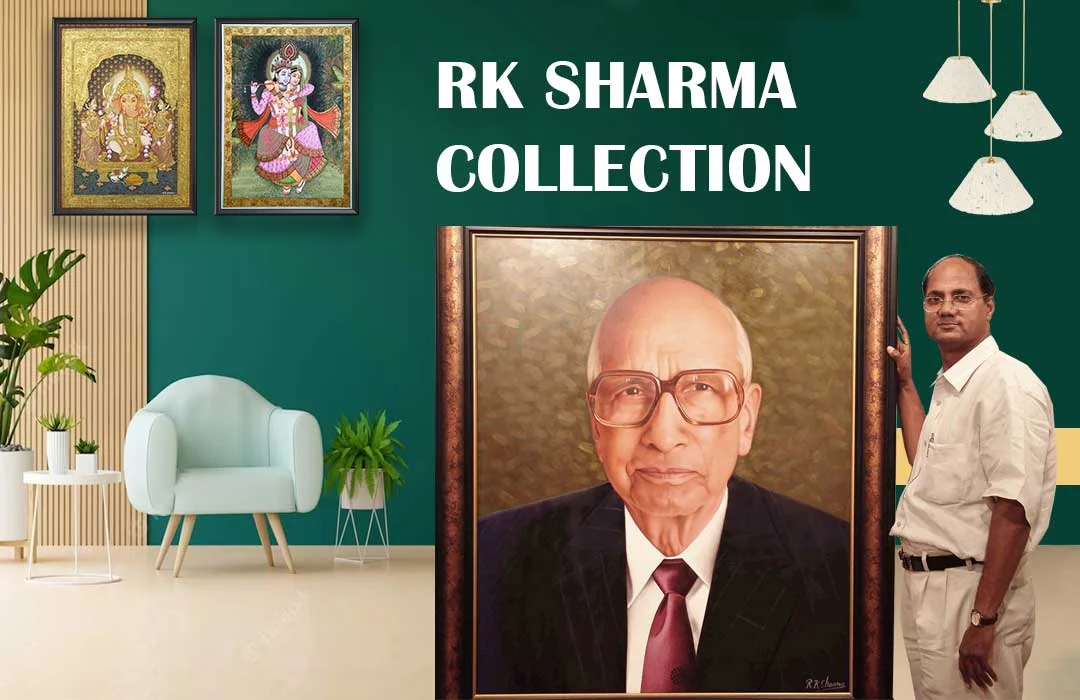 Mr. R.K. Sharma stands out for several reasons, making him a notable figure in the art world. With a passion for art spanning over 30 years, he has honed his skills to become one of the finest artists in India. Following in the footsteps of his family's artistic lineage, including his father and grandfather, who were renowned Miniature painting artists in the Kishangarh (Ajmer) region, Sharma carries on the tradition with exceptional talent. Despite his father's aspirations for him to pursue academic studies, Mr. R. K. Sharma's dedication to art remained unwavering. His commitment to his craft, evident in his daily practice of drawing and fine paintings, showcases his unwavering devotion. R.K. Sharma's art resonates with art enthusiasts, captivating them with his unique style, depth of meaning, and cultural significance. His works have been exhibited nationally and internationally, garnering recognition and awards. Through his social media presence, he actively engages with a diverse audience, sharing his artistic journey and inspiring emerging talents. R.K. Sharma's impact extends beyond his own art, contributing to the growth and development of the Indian art community. With his exceptional talent, artistic vision, and commitment to his craft, R.K. Sharma has firmly established himself as a distinguished artist in India.
Arts that you may like in your Living Room !
R K Sharma's

Art Stories !
Introduction: Painting, as an art form, holds the power to transcend boundaries and speak directly to our souls. From stirring...